06.04.2016
Democracy will come to Belarus not earlier than in 50 years. And this will happen only at that moment when society is ready for this. But liberal values cannot be artificially imposed on people, the Ukrainian sociologist Eduard Afonin is sure. According to him, for the Maidan in the Kiev scenario in Minsk there are neither political nor social prerequisites.
The TUT.BY correspondent met with the professor and found out why Ukraine, after gaining independence, took the liberal democratic path, and Belarus largely retains Soviet traditions.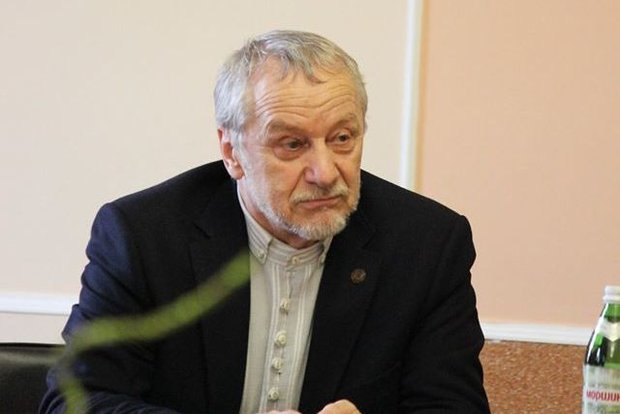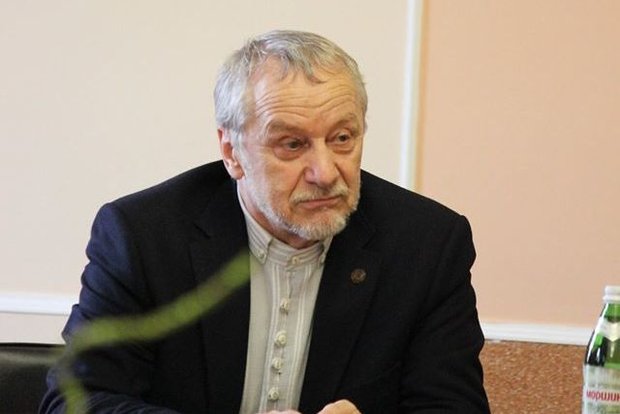 — Eduard Andreevich, why do you think that Ukraine is ready for democratic changes, but Belarus is not?
— The Maidans, both in 2004 and 2013, had Ukrainian nature. The fact is that we constantly monitor public consciousness, evaluating it by 60 parameters.
The first time we analyzed the cultural code of Ukrainians, Russians and Belarusians in 1992. And then we found out that Russia and Ukraine are moving towards liberalization both at the political and domestic levels. Of course, everyone has this specific path, based on cultural characteristics and mentality.
In Russia, for example, it is an inherited vertical of power, where the state determines the absolute degree of objectivity. In Ukraine, it is different. The principle works for us: "I don't touch it – I don't believe it." He became one of the reasons for the "Maidan".
Because when we move from a totalitarian system to a democratic one, from a collective beginning to an individual, we have contradictions.
— And what about the Belarusians?
— The political lifestyle of Belarus differs from both Russian and Ukrainian. The vertical of power that you have has historically developed and does not cause contradictions in society. And to demand some kind of reform or artificial liberalization here is scientific ignorance.
There is still such a context that Belarus, Russia and Ukraine constitute a cultural unity. Together we get a holistic system.
Russia and Ukraine are two rivers that flow in the same direction for a long time. They could merge, which would provoke a big conflict. But to prevent this from happening, there is a river Belarus, which flows across with its totalitarian nature. Your mission here is to ensure that each of the three cultures preserves its content.
— It turns out that you should never wait for democratic transformations in Belarus?
— Belarus does not need to be taught democracy. Everyone must follow their nature.
If there is opposition in Belarus, then it will bear fruit in at least 50 years. Or maybe that later.
Small liberal transformations will nevertheless occur. And this is natural, because Belarus exists in the context of world development.
The English philosopher Francis Bacon once said that you can control nature only by following its laws. Only then can you achieve your goal. But if we try to reverse the river, then everything will be in vain.
— There is an opinion that the "Maidan" in Ukraine was provoked not so much by social tension within the country, as by external influence. How much do you agree with this opinion?
— This is not true. As for Maidan 2004, according to sociologists, then a third of the adult population supported liberalization. Today, their number has grown to 45%.
But then it all ended pretty peacefully. Because society was tolerant of each other. I even remember the story that the "Party of Regions" invited 10,000 miners from the Donbass to escalate the conflict with the demonstrators. But they did not cope with this task. And instead of enmity, they drank tea with the participants of the Maidan. Not even vodka.
Maybe then someone wanted blood. But she did not spill, because people did not want this.
— And who wanted blood in 2013?
— Until 2013, there was still the Maidan of 2006. And by that time, changes had taken place in society: it had turned into a conflict-dangerous mechanism.
And just then, the "Party of Regions" and the Yulia Tymoshenko Bloc began to convene people at two rallies, which are two hundred meters from each other on the square. Then I even called one of the ministers and warned that bloodshed could occur. Because the heat in society contributed to this.
Then the politicians did not dare to mobilize. Perhaps political ambitions have not yet matured to the end.
In 2013, political elites were already ripe for this. And everything resulted in those sad events that we observed.
— From the side it seemed that the protests were caused by the fact that the parliament refused to sign association agreements with the European Union. Is this the real reason?
— The first reason for the Maidan in 2013 was the beating of students, which happened in November. And after the violent dispersal of youth rallies, opinion polls showed a surge in social protest tripled.
After this, spontaneous mobilization of people began. And they were in conflict.
According to my information, Viktor Yanukovych constantly coordinated his actions with Moscow. And in the Kremlin, they demanded that Kiev decide where it was going to go: east or west. But in the new realities this is impossible. Choosing a clear vector was characteristic of the old political nature. But Russia did not agree with this. But it is her choice.
And the fact that the Maidan was painted in European colors, was just an answer to the policy of Russia.
— When can we wait for a resolution of the conflict in the Donbass and will there be another Maidan in Kiev?
— There will be no next Ukrainian Maidan. Most likely, there will be the first Russian one.
It is possible to expect a full resolution of the conflict in eastern Ukraine not earlier than 2018. How everything will go depends on political decisions. And since this is not a local problem, but a geopolitical one, all countries must be connected to solve it.
Eduard Afonin – Doctor of Sociology, full member of the Ukrainian Technological Academy, Honored Worker of Science and Technology of Ukraine, Professor of the National Academy of Public Administration under the President of Ukraine.
Oleg Anufrienko
---
Online Newspaper – TUT.BY